Workshops
Social Media Thursday
At the time, we had a 19-day streak on Instagram, but every post was the same. While it's important to market our articles on social media, my co-Director, Elle Chen, and I decided that our staff could take social media to the next level. This workshop was designed to teach staff members what receives the most engagement on our accounts and how to use social media to add an interactive aspect to an article.
Director Development Day
Twice a year, our staff has Development Day. Every member on the team prepares a short presentation where they set a goal for their section and teach their peers how to do something. I have five Development Day presentations to date, but this presentation taught me that our staff is motivated by statistics and recognition.
Embeds 101
A text-based story can be intimidating for readers, no matter how interesting the topic is or how well-written the article is. Embeds add an interactive element to a story to make it more engaging for our readers. I created this presentation because I saw numerous articles on the site that referenced a Spotify playlist or a sports team's standing, but the writer didn't embed it. Code can look intimidating, but it's beneficial to create beautiful embeds. I walked the staff through adding social media posts, Spotify playlists, sports schedules, and polls to an article.
In-Depth Editing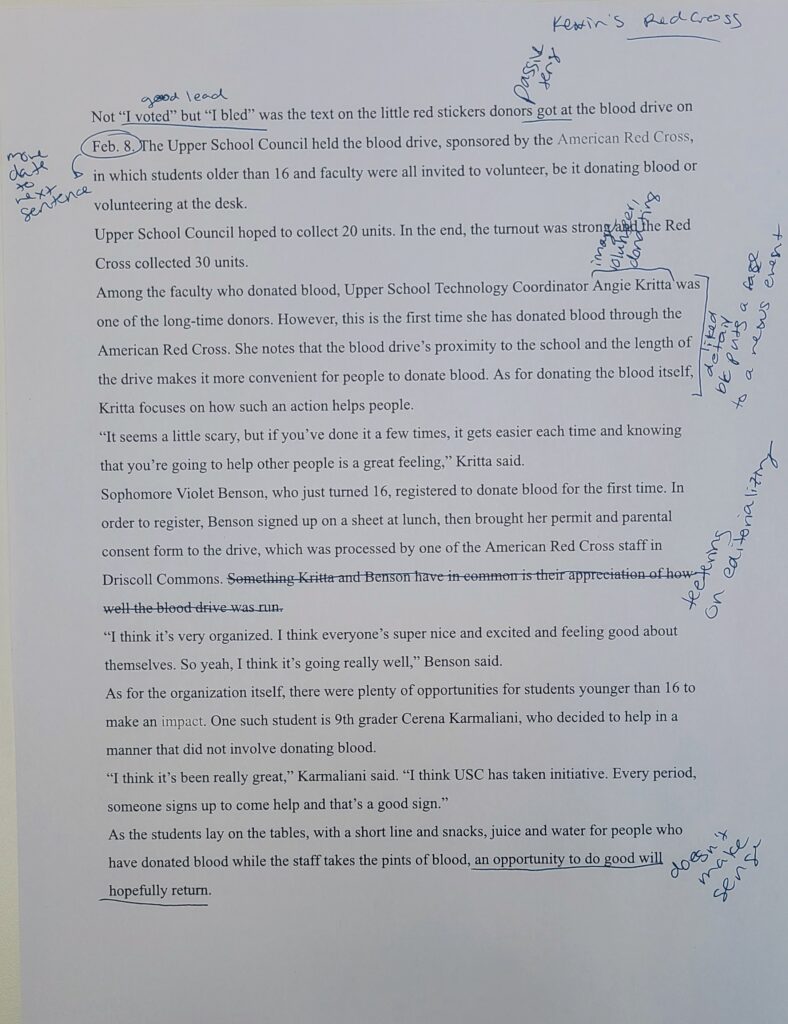 In December, Elle and I tried to find a way to improve the quality of the articles on the site. Writers met deadlines, but we took down stories every day as part of quality control. Our solution was having one day a month where editors bring a story to either Elle or me and we edit it with them. It allowed us to talk about our expectations for stories, brainstorm and share ideas, and help mentor editors. Empowering editors not to publish a low-quality story started with allowing them to ask questions and receive a second opinion.
Peer Editing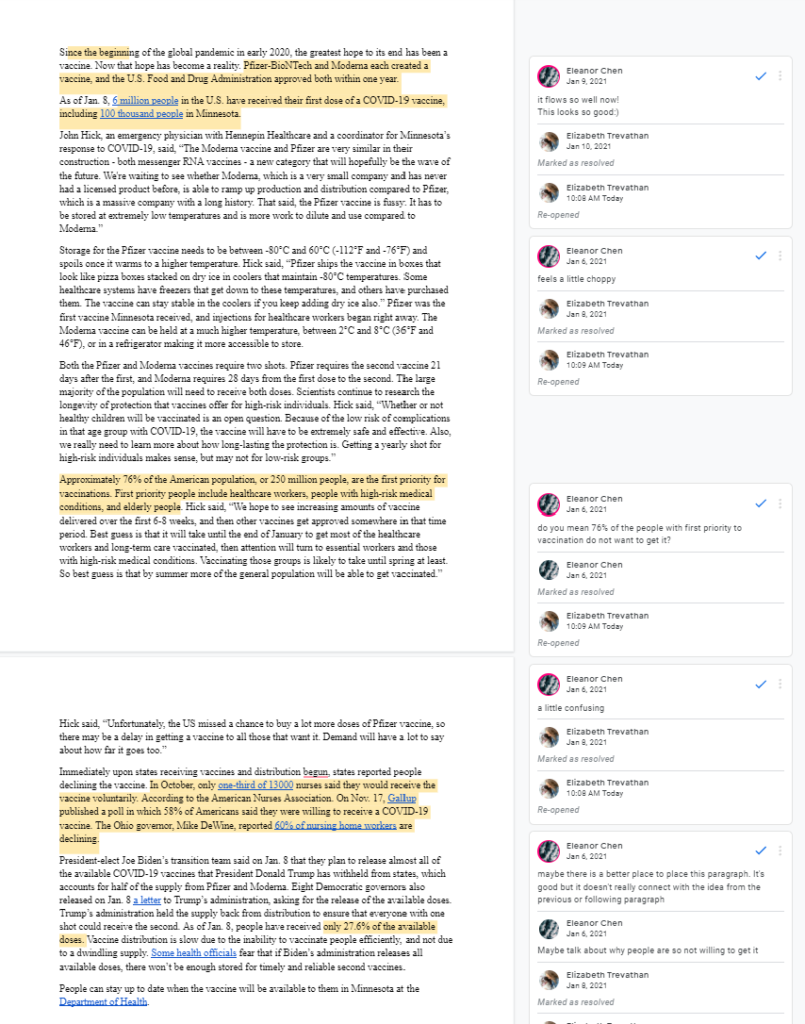 Elle, and I have been doing our in-depth editing workshops with each other for a long time. As juniors, we wrote numerous extra stories based on our own interests. We leaned on each other to edit and give feedback on those articles. We shared drafts back and forth, leaving comments and asking questions.
Example Weekly Schedules
Below you will find a few examples of the daily and weekly schedules that I create for our staff. These give us goals and tasks to complete each day. Some examples of activities on the agenda are:
Team stories where staff members work together to gather and create an article or social media post in a short period of time.
Team design challenges that are similar to team stories. Staff members work together to design something based on an already published article.
Brainstorming activities.
In-depth editing as described above.