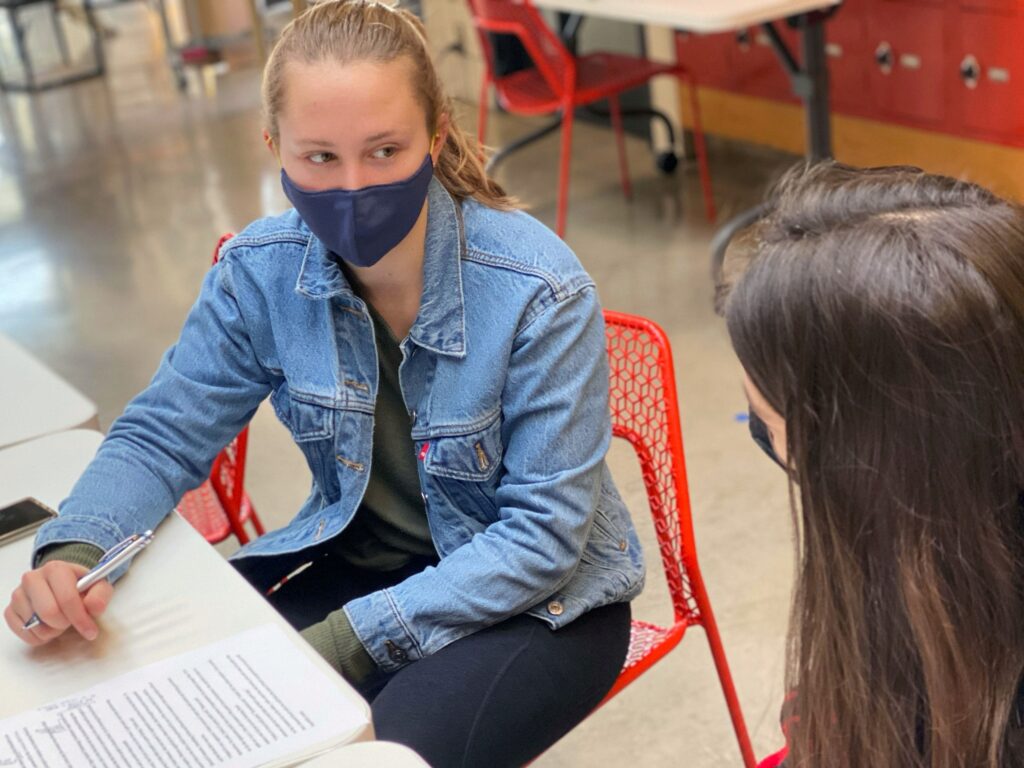 I've been obsessed with telling stories since I could mumble words. As a toddler, it frustrated me that I didn't know how to write, so I drew pictures to tell stories. As I grew older, I brought stories home to my parents instead of drawings to hang on the fridge. I gave my parents a picture book about Christmas, poems about when I felt scared, a novella about the apocalypse, and many more.
I was lucky to have teachers and parents who have supported me in my mission to tell every story that I could. My eighth-grade English teacher experienced firsthand how my brain studied people to tell their stories, and she recommended that I try journalism. My hobby of telling stories became a daily practice through student journalism.
When my journalism advisor recommended that I apply to be Director, I didn't understand how she could see me in the position. I knew that I got excited before every interview, and I loved to challenge myself to write the highest quality story I could each time. I didn't see myself as a leader. At first, I was awkward, and I didn't trust myself in the position. It didn't help that the director position began only a few weeks after distance learning began. It's hard to know if you're connecting with staff members if you only connect with them through a screen. Every class day, I showed up, and I put my best foot forward. Some days, it felt a little like I was walking blind. I kept my eyes on becoming an attentive, helpful Director who leads by example. I get excited every time a staff member asks me a question, and I love seeing people's eyes light up when they figure something out or think of an idea that they're proud of. It is inspiring to help others tell the stories they feel are important.
Below you will find links to my Journalist of the Year application.
Editing, Leadership and Team Building
Marketing and Audience Engagement