Minneapolis public schools return from two weeks of distance learning on Monday, and St. Paul students walked out on Jan. 18, requesting distance learning or increased safety precautions. St. Paul Academy and Summit School's administration has assured students and families that distance learning is not necessary to keep the community safe at this time. What do students think?
Seniors Nan Besse, Maggie Baxter and Sal Burkhardt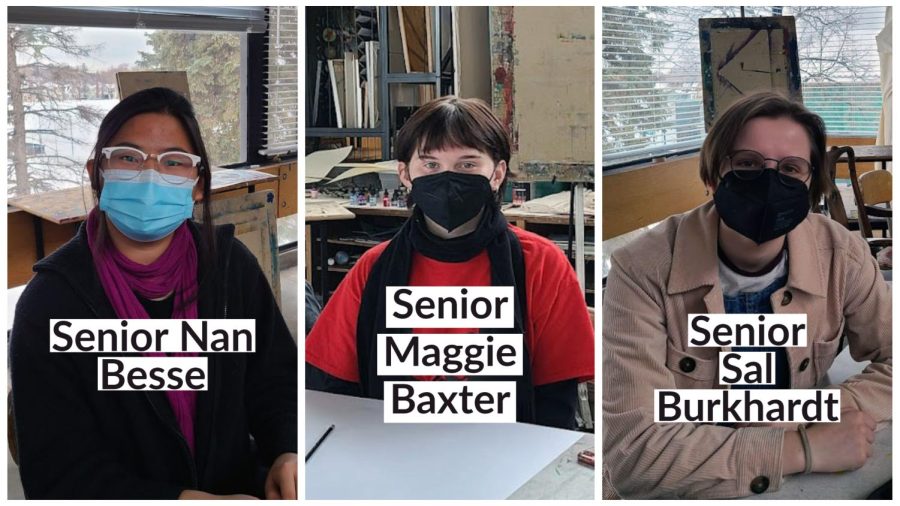 Elizabeth Trevathan: What are your opinions on if SPA should go to distance learning or offer a distanced learning option?
Nan Besse: I honestly kind of feel like why not? Just like because of the rising Covid cases, and everything. […] SPA in general has the means and has literally done it in the past. So if you have the capacity to do it, why not?
Sal Burkhardt: Regardless of whether we go full distance learning, there needs to be an option. Especially when people are either immunocompromised, or home because they got COVID, or are isolating because they have been exposed. There needs to be an option for people to do that. Even if the whole school doesn't go distance learning, some people are uncomfortable being in person and need that option.
Maggie Baxter: I agree with Sal. I think it definitely should be an option because the school asked people to stay home and get tested and isolate, or whatever, which is really good that we're doing that as community control. But then I also think people miss out on school, and that's really difficult.
Besse: And it's kind of hard to do work from home.
[…]
Baxter: I think it would help if more or all teachers just had a Google Meet, and maybe not even using the Owls again because people didn't like those. But, literally just having somebody turn the Meet on would be good [so students at home could participate and listen in class].
Junior Clea Gaïtas Sur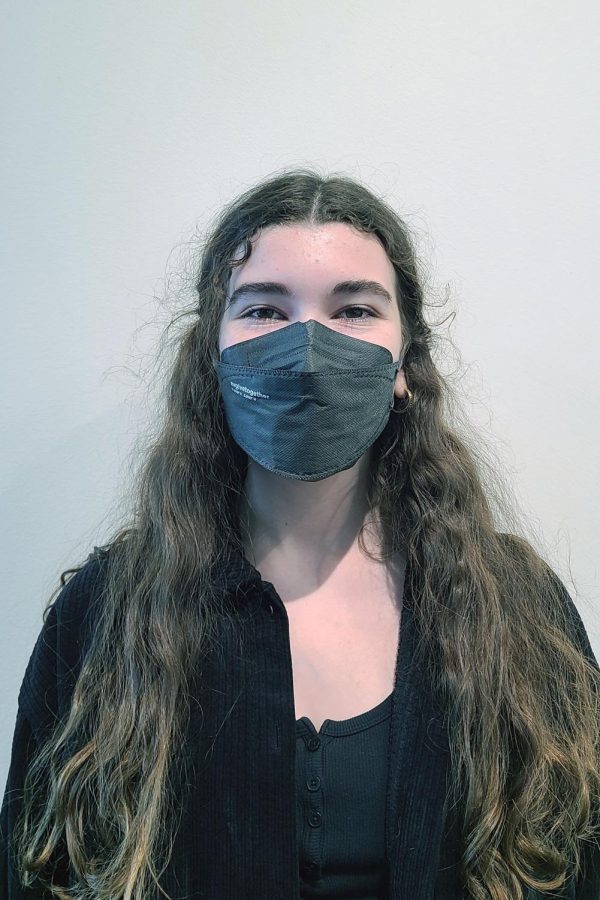 For the moment, I do not think that a shift to distance learning is the right choice for SPA. Although the last two weeks at school haven't felt as safe as the rest of the year, the case numbers at SPA are still relatively low, especially when compared to other schools in Saint Paul. SPA has taken appropriate precautions to prevent the spread of the Omicron variant, and I think that the school's resources are better spent on keeping students in school (the on-site testing center, giving students testing kits) rather than on distance learning materials. However, I think the greatest lesson the Omicron variant has taught us is that Covid guidelines must be malleable and that we must learn to constantly shift our strategies. While at this time I do not believe that distance learning is the right strategy, that does not mean that distance learning will not be the right strategy in the future. SPA should take advantage of this time period to discuss distance learning in the future and create some standards for when SPA should shift.
Ninth-grader Ezra Straub
I think there are many ways that distance would be good and many negative impacts. Personally, I would like to go distanced because it is easier. But education-wise I would stay in school because it is easier to stay engaged.